---
Released: 1992

bass player:

The bass groove pushes the song ("it's not diesel, it's 100 octane"). Probably played with a pick.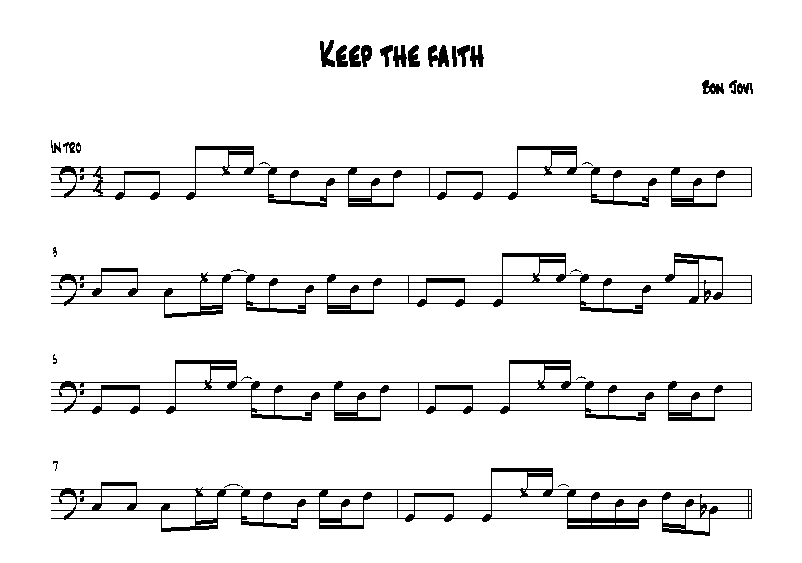 ---
Herbie Hancock & The Headhunters - Chameleon
released in 1973

bass line played by Paul Jackson

Actually, the bass part is played on a synth, but it's a lot of fun on the real thing as well. This album has written fusion and funk rock history. The other tracks are "Watermelon Man", "Sly" and "Vein Melter". Their bass lines are just as groovy, and they're played on a real bass.

---
Released: 1987

bass player: Mark King

Here the slapping maestro proves he can also do it with simple elegance. A monster groove that really supports the song. At that tempo I'm regularly running out of steam. The ultimate right hand fitness trainer.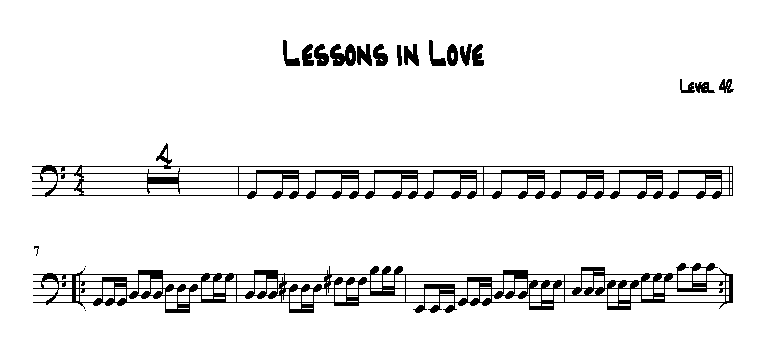 ---
The Police - Walking on the Moon
released in 1979

bass player: Sting

Simple but ingenious! The highly atmospheric bass line really stands out due to the sparse song arrangement. Play with a shuffle feel, i.e. the anticipated notes are ternary eighths.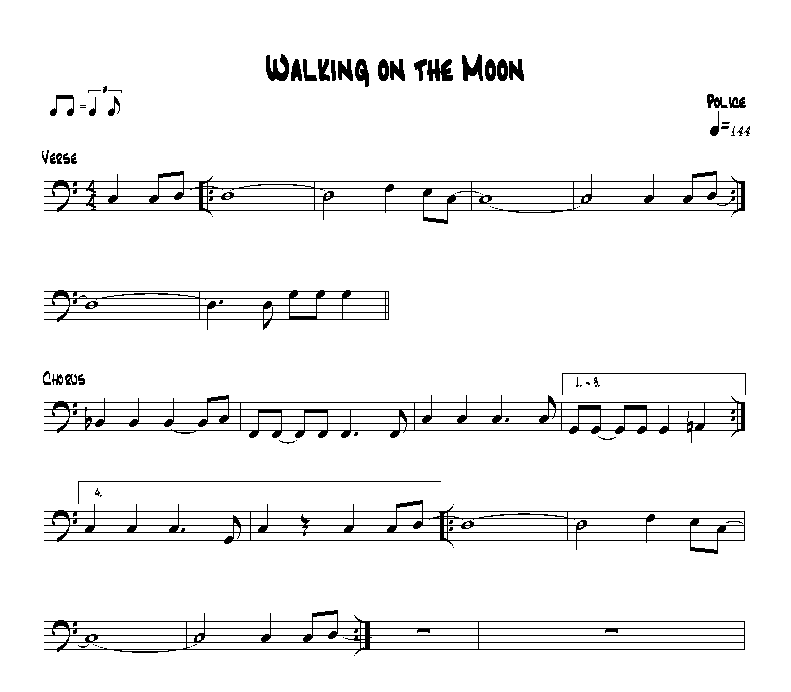 ---
released in 1976

bass player: Nathan Watts

The whole album is a masterpiece, and the basslines of "Sir Duke" or several other classics on that disc could be included here. "I Wish" is a prime example that simple eights really groove if the articulation is right. Be flexible with the staccato signs and try various ways of articulating until you groove along with the CD. The verse contains additional rhythmic variations.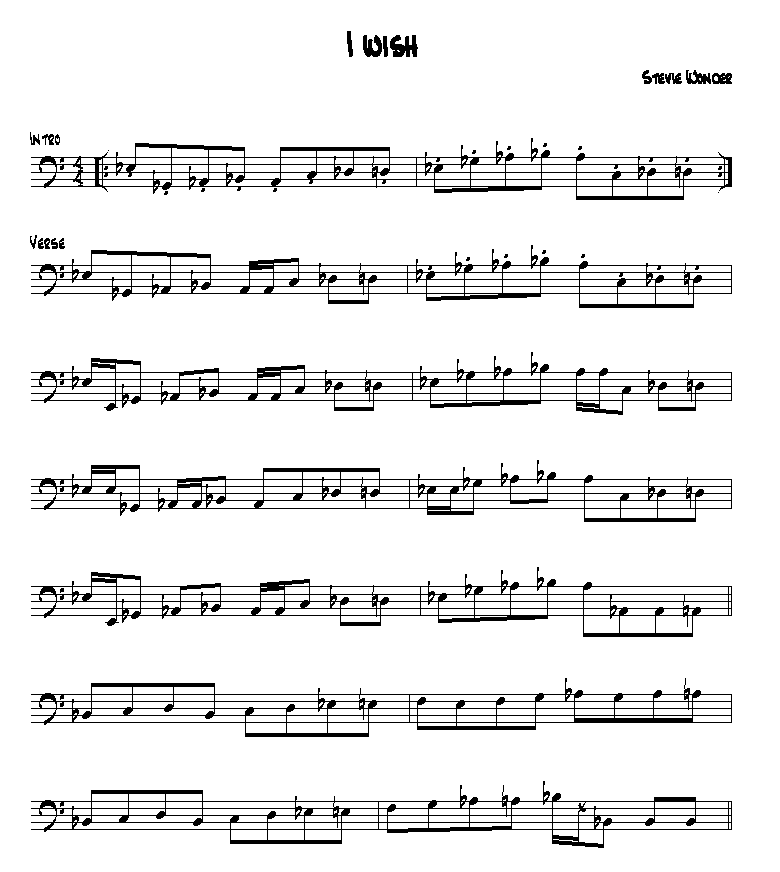 ---